Here are the best sightseeing in Bandung will make you stunned and excited. Sightseeing is a pleasure as there are countless Bandung tourist attractions for you to discover and explore. Bandung will leave your mesmerizing with its breathtaking beauty.
The Best Sightseeing In Bandung Will Make You Stunned :-
Kawah Putih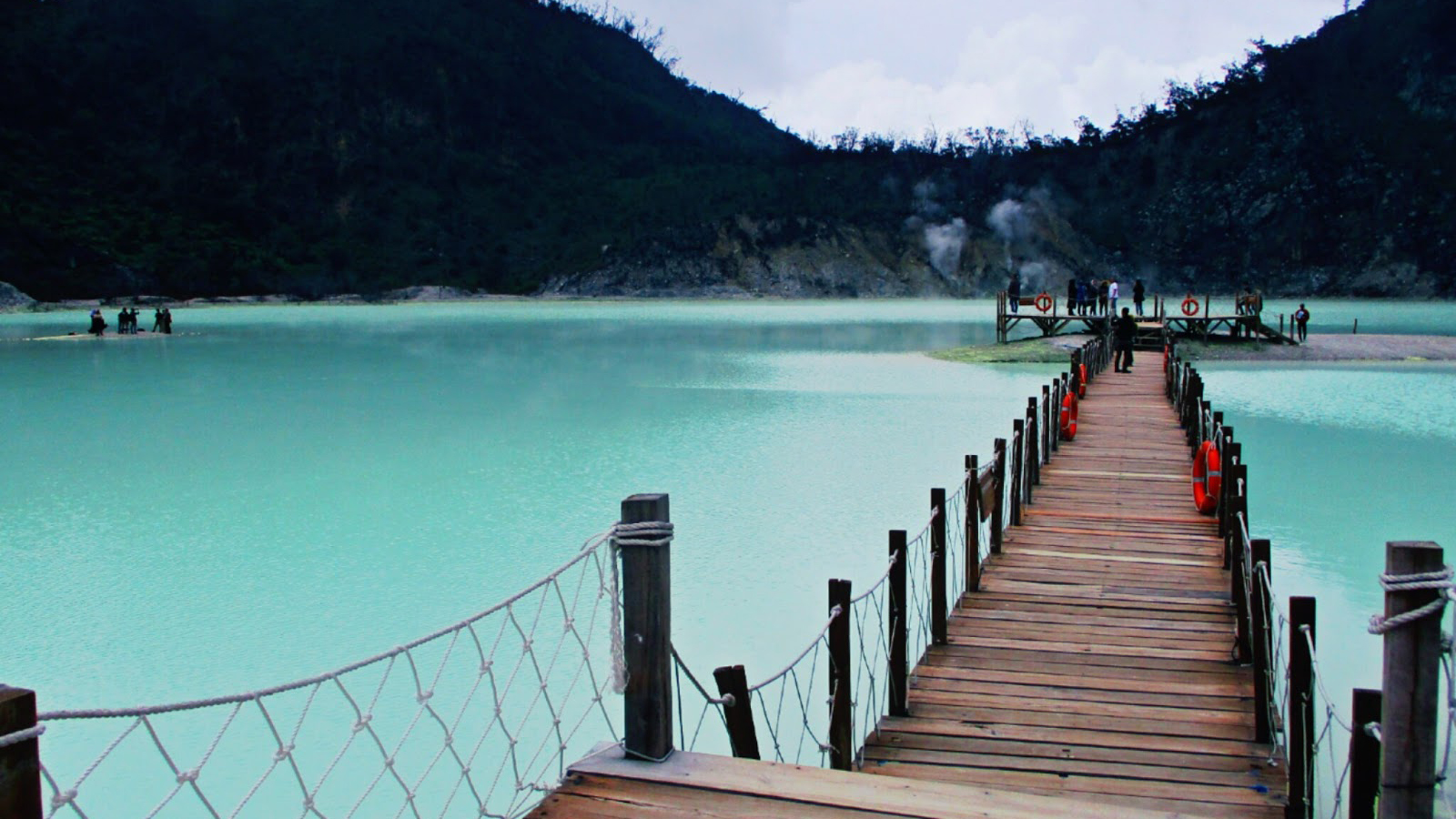 Another popular tourist attraction, Kawah Putih is one of the most phenomenal places to visit in Bandung. Located in South Bandung, Kawah Putih is a mystical place with a tranquil atmosphere. It is a sulphuric lake that looks absolutely amazing with large rocks on its shore and lush green hills. Kawah Putih is surrounded by the craters high walls. This is the perfect place to go when you want to refresh your mind and soul and feel reinvigorated and ready to take on the next sightseeing trip. This is one of the best Bandung places of interest.
Address: Jl. Raya Soreang Ciwidey, Sugihmukti, Pasirjambu, Bandung, Jawa Barat 40973, Indonesia
Bandung Treetop Adventure Park
If you are wondering what to see in Bandung with your family, one of the best places for everyone to enjoy is Bandung Treetop Adventure Park. You can engage in a number of outdoor activities, like the Flying Fox challenges, which range in difficulty based on the visitors age. It is unique from other places in the city as it offers adventure and excitement in the great outdoors. This is definitely one of the most thrilling places to visit in the city when you are traveling with family or a group of friends.
Address: Jl Bumi Perkemahan Cikole, Lembang, Bandung, Indonesia
Keraton Cliff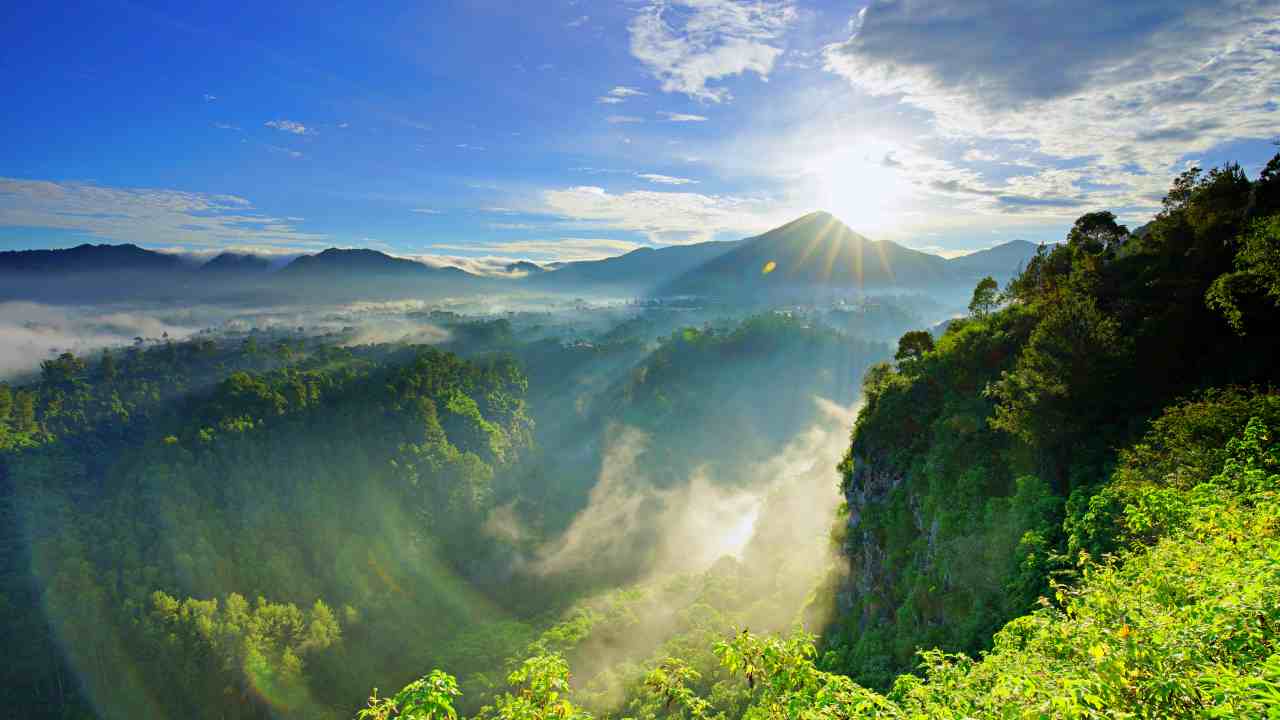 This is a famous spot in Bandung that draws a large number of crowds every year. Keratin Cliff is famous for the spectacular views it offers. It is an excellent vantage point to see the city and the lush green landscape that surrounds it. The road leading to the cliff is quite damaged, making it a little tough to get there. But once you arrive, you will find that it is well worth the trip as you take in the views you can only get from this point. If you are in Bandung, do not miss making the trip to Keraton Cliff. Don't forget to visit Bandung on your next trip to Indonesia.
Address: Bukit Dago Pakar, Bandung, Indonesia
Situ Patenggang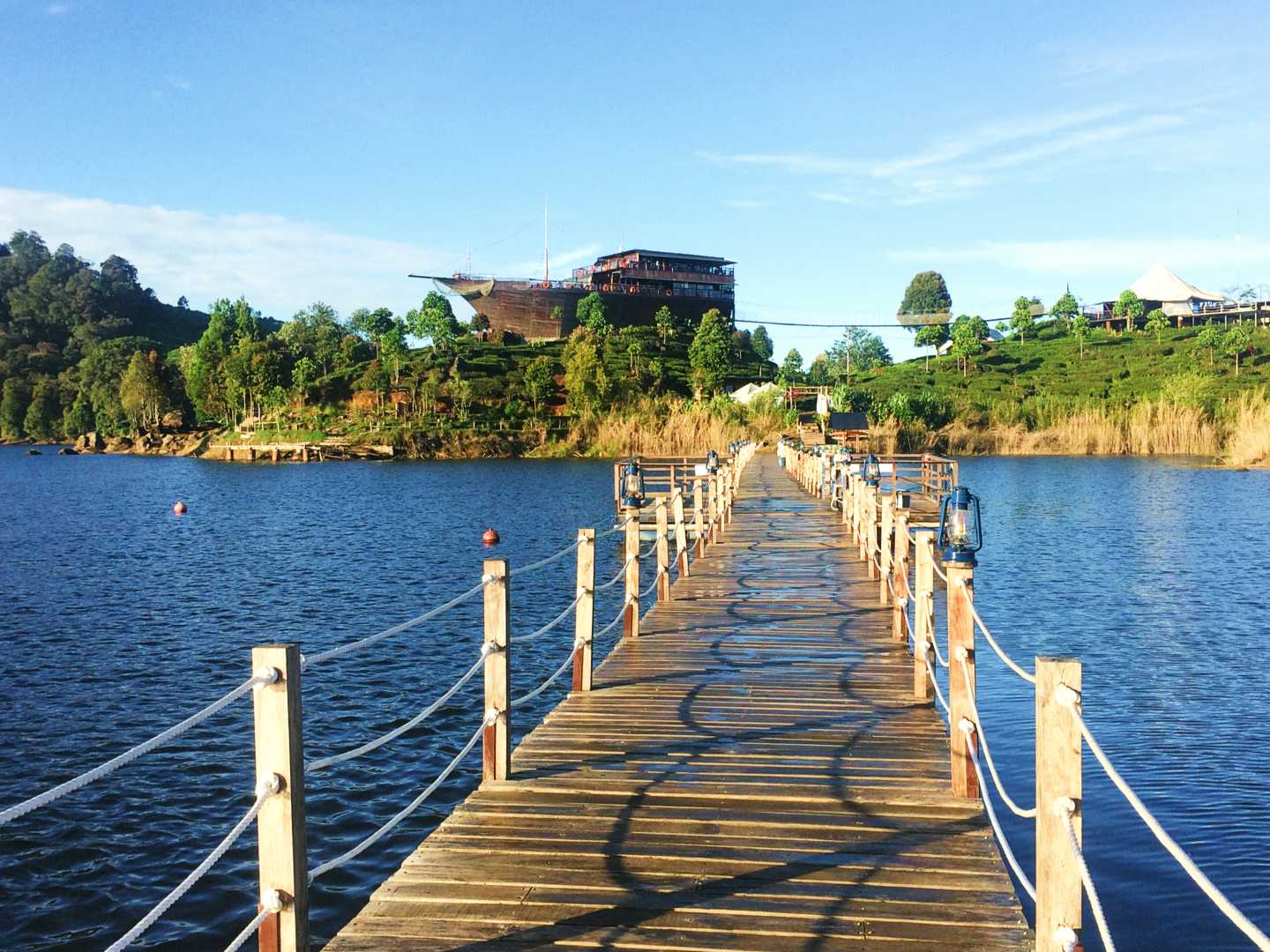 If you are in South Bandung, you should make sure to visit Situ Patenggang. This lake is a popular place of interest in this part of the city among tourists and locals alike. One of the best things about going on a trip to Situ Patenggan is the scenic route, with numerous strawberry farms and tea plantations along the way. Everywhere you look, you will see lush green natural surroundings! Once you arrive at the lake, you will find many beautiful boats in bright, vibrant colors. You can go on a boat ride around the lake or pick a spot to sit and enjoy the beauty and serenity of this beautiful locale. Situ is among the most scenic places to go in Bandung with family and friends.
Address: Jalan Raya Patengan (Ciwidey), Bandung, West Java, Indonesia
Teabing Keraton
At 1200 m above sea level, Teabing Keraton is one of the most ideal places to visit in Bandung for the most beautiful view of the sunrise. You will also be awe-inspired by the view of misty clouds floating over the mountains. When you are in Teabing Keraton, the best thing you can do is find a spot, breathe deeply and relax, and admire the magnificent view of Bandung and its surrounding areas something that very few places have to offer.
Address: Lembang, Ciburial, Cimenyan, Bandung Barat, Jawa Barat 40198, Indonesia